How Do the Amenities for the 2018 Toyota Tundra Enhance Its Performance?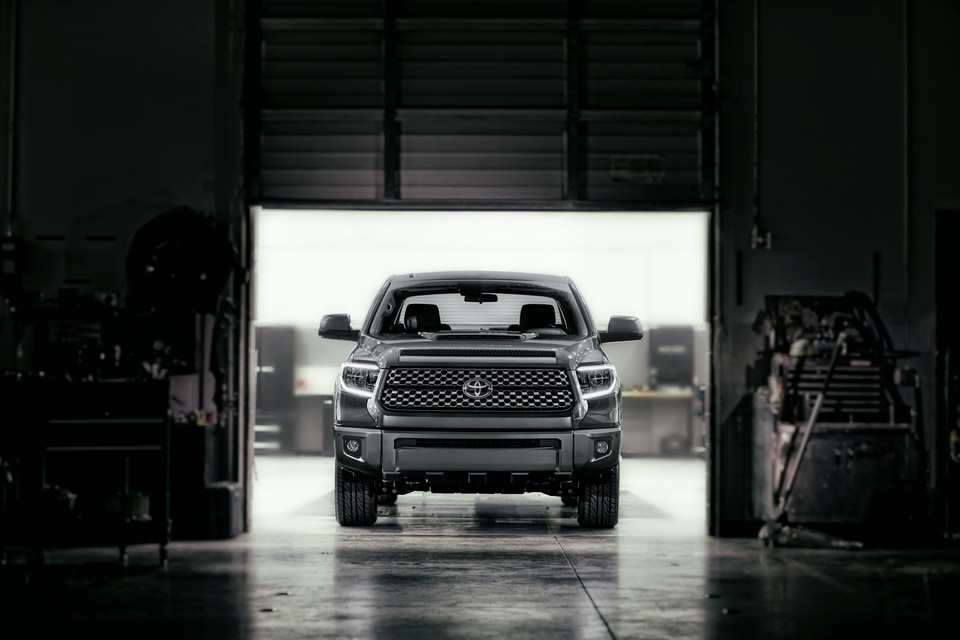 More than just a stylish truck, the 2018 Toyota Tundra also offers riveting power for your escapades. Where does the vehicle get its impressive performance? In addition to the powerful engine, numerous amenities contribute towards the trucks handling. Drivers looking for more can find it in the Tundra TRD Pro, too.
Starting with the bold engine the 2018 Toyota Tundra has, there are two options to consider. For immense capability, there is the i-FORCE 5.7 Liter V8 engine that can provide 381 Horsepower! The i-FORCE 4.6 Liter V8 engine option is also stunning with its 310 Horsepower that it has the ability to reach. Working with the engine, there are the front brakes of the truck that assist in the performance. Constructed with 4-piston brake calipers, it helps your brake system to come to a stop promptly. Even on those family road trips, when you may haul a trailer along, the brakes can handle the weight that comes with it.
To get assistance with control over the brakes as well as traction on the road, performance enhancement amenities like Active Traction Control and the Automatic Limited-Slip Differential feature can be useful. When you are traveling in places that have low traction levels, Active Traction Control can provide with the traction required. Also, the front axles, as well as the rear axles, will get the necessary brake power that the truck needs from the Automatic Limited-Slip Differential amenity.
As impressive as the 2018 Toyota Tundra sounds, you may be able to get a better idea of the performance of the truck if you see it in person at O'Brien Toyota in Indianapolis, IN.