Who Has the Best Wings in Indianapolis?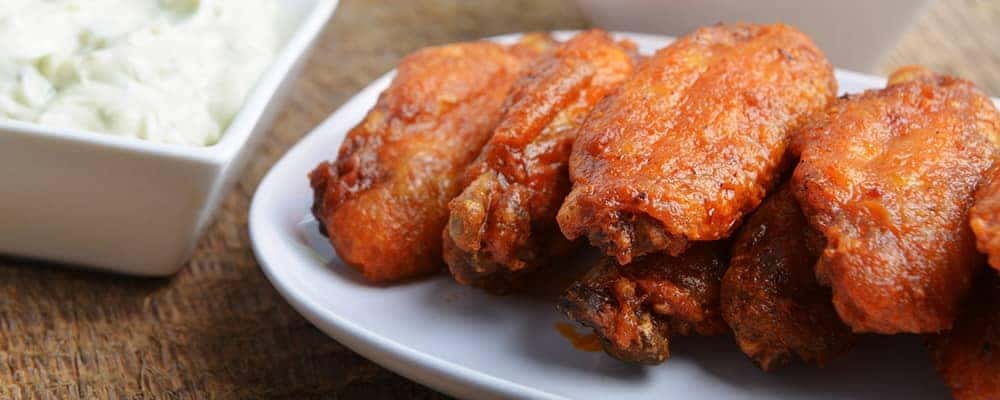 Whether you're out with the friends, planning a family celebration, or ordering in for the big game, there's at least one thing you can count on. Hand-held, spiced to perfection, and easy to share, chicken wings have near-universal appeal in our city! If you've spent much time on the hunt for the best hot wings in Indianapolis, then you've probably already realized that there's steep competition for the title.
It's too difficult to choose just one location, but if you're searching for an unbeatable meal, there are a few local destinations that you absolutely have to check out.
The Best of the Best: Chicken Wings in Indianapolis
Mama's Korean Restaurant – These wings may be listed as an appetizer on their menu, but those who've tried Mama's deep-fried, sweet sauced or spicy chicken can't help but be impressed. It's not at all difficult to eat a full meal's worth.
Ale Emporium– We think most readers, from Indy to Greenwood, will already know about the Ale Emporium and their (truly) world-famous Hermanaki wings! With great locally-brewed beer on tap, what's not to love? If you haven't been already, you're certainly missing out.
Keystone Sport Review – This local venue offers just about everything you could ask for in a sports bar, including some of the best wings (and wing delivery) in Indianapolis! The wide variety of sauces they offer includes classic barbeque, Asian chili, and cajun dry rub–and we've only just scratched the surface!
Where Can I Find All You Can Eat Wings in Indianapolis?
Great All You Can Eat wing deals seem to come and go very quickly, and there are no guarantees that today's best deals will still be on the menu next week. With that said, if there are two things that Indianapolis residents truly love, it's wings and competition! There are almost always a few local restaurants that are willing to test their customers' mettle by offering an AYCE wing deal. So, where are the best options today?
Even though it's a chain, we think Smokey Bones deserves an honorable mention here. Their Greenwood location currently offers AYCE wings for just $12.99 on Mondays! Of course, there's also the local Dave & Busters, which offers unlimited wings and unlimited game tokens for just $19.99, from open til close on Thursday.
If you have the chance to try any great AYCE wings in Indianapolis, leave us a comment to reach out to our team! We'd love to pass the good news on to our friends and neighbors.
O'Brien Toyota, Your Local Guide to Indianapolis
Whether you're searching for top local hotels, things to do on your day off, where to see live theater in Indianapolis, the best Carmel, Indiana restaurants, the best parks, the best ice cream, or used car bargains you won't find elsewhere, O'Brien Toyota is your source for the best Indianapolis destinations and advice!