What to Do in Indianapolis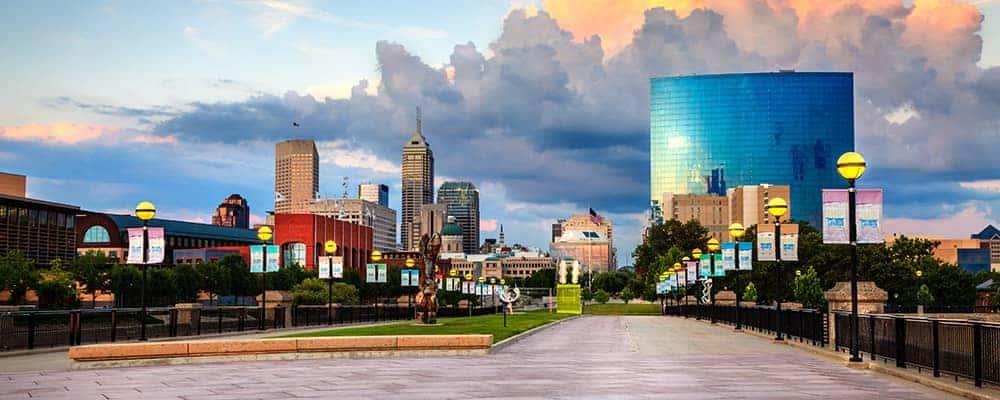 Indianapolis is well known as a Mecca for car experts, history buffs, and wing lovers, but it's also a hotspot for art, culture, and family-friendly activities. O'Brien Toyota is here with some of our favorite things to do around Indianapolis.
Indianapolis Zoo
Who doesn't get excited at the idea of spending a day at the zoo?
Not only does the Indianapolis Zoo play host to a magnificent Amur Tiger, but the Macaws are free-flying, allowing visitors to see how these animals interact with one another and their natural environment. Spend the day exploring one of the many biomes, including the desert and forest landscapes, or drop in for one of the special events that give visitors a behind the scenes view of what goes on when people aren't looking.
Indianapolis Children's Museum
Whether you have curious pre-teens or tiny tots with an eye for adventure, there's something for them at the Indianapolis Children's Museum.
Children can spend the warm months taking part in the many outdoor activities that explore the biomechanics of movement, nature, and weather and burn off a little of that extra energy before heading home.
During the colder months (or any other time during the year) guests are invited to explore the rotating activities indoors where they'll learn about world cultures, superheroes, outer space, archaeology, paleontology, and so much more.
Indianapolis Motor Speedway
What's a trip to Indianapolis without a stop at the Indy Motor Speedway?
The internationally recognized Indianapolis Motor Speedway is recognized as the "Racing Capital of the World" and plays host to a wide range of racing events, regional golfing tournaments, and even air races to delight the crowds.
If you happen to visit during a time between events, you'll still be able to enjoy Indy history at the IMS Museum or take part in a private racing experience that allows you to get a feel of life behind the wheel of a real live race car.
Indianapolis Museum of Art
If you're an art lover with a taste for the classics, check out the Indianapolis Museum of Art.
The museum encourages visitors to explore a variety of ever-changing exhibits that feature artists from around the region and across the globe. View contemporary art, classical works by great masters, and even a traveling sculpture exhibit that explores the impact of plastics on our society and our world.
Truly a perfect outing for all ages.
Find More for Your Indianapolis Stay
Need a place to stay while in Indianapolis? Explore our list of Indianapolis hotels compiled by O'Brien Toyota. Need additional recommendations? Check out our list of the best places for date night in Indianapolis, or contact us today!