How to Reset the Maintenance Light on a Toyota Corolla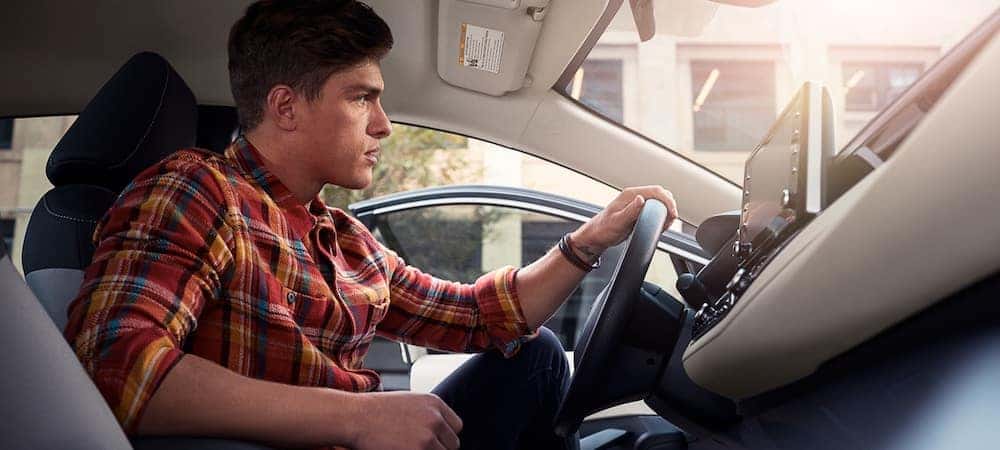 Once you have finished your recommended maintenance tasks on your Toyota Corolla, you may notice that your maintenance light is still on. If you're looking to turn off the Toyota maintenance light, the Toyota Corolla makes it easy to accomplish. Follow the easy steps provided by O'Brien Toyota, or visit our Indianapolis service center for additional assistance.
Turn Off Maintenance Light – Toyota Corolla
It's essential that you're staying up-to-date with your routine maintenance, but if you are handling the tire rotations and oil changes at home, you will have to reset the maintenance light after you have serviced the vehicle.
Insert the keys in the Corolla. Turn the key to the "ON" position, but don't start the car.
Press and hold the trip reset button near the odometer until "Trip A" appears on the central screen.
Turn the key back to "OFF."
While pressing the button to reset the trip, turn the key back to the "ON" position.
Keep holding the trip reset button until the miles section of the odometer flashes zero. At this point, the maintenance light will turn off.
If this does not work, you can try and repeat the steps above. Or, if you would prefer, you can bring your vehicle to O'Brien Toyota where our Toyota-trained technicians can take care of the maintenance light. If that still doesn't work, we will diagnose the program, fix it, and get you back on the Carmel roads in a timely manner.
Reset Maintenance Light With Color Display
If your Corolla has a color multi-information display, there may be a different setup. You can follow the steps below to turn the maintenance light off:
Turn the key to on, but don't start the engine. It may be marked as "II" on the ignition.
If your Corolla has a push-button ignition, press the start button twice while keeping your foot off the brake.
Select the cog icon on the multi-information display.
Select "Scheduled Maintenance" on the display.
The screen will ask you to confirm your selection. Select "OK."
Rely on O'Brien Toyota for Your Next Service Appointment
That's how to reset the maintenance light on a Toyota Corolla! Give us a call with any questions or problems. Our team is ready to help in any way that we can. Check out our service specials so you can save on your next visit. Give us a call today with any questions!
More From O'Brien Toyota
The 2020 Toyota RAV4 configurations range in price starting at $25,850 MSRP* to $35,180 MSRP*, making the new Toyota RAV4 an excellent SUV for families and new drivers. Choose one of the RAV4 configurations that have the features that you need to enhance your commute to New Palestine without going outside of your budget. What's better…

The 2020 Toyota RAV4 towing capacity is 3,500 pounds when properly equipped, allowing you to tow a small trailer or boat around the Fishers area. The advanced Adventure trim allows for up to 3,500 pounds of towing power with a payload capacity of up to 1,090 pounds. The 2020 Toyota RAV4 Hybrid LE has a…

Fishers drivers recognize the Tacoma as a historically substantial truck in the 1990s and early 2000s before its departure in 2004. Since its return in 2015, the Tacoma has been a dominant fixture among its competition, and for good reason. From a sleek design, incredible features, and the latest technology, the Toyota Tacoma is a…